Pastor & Deacons
Our Leadership is passionate about serving God and the community. individually or as a team, within our church and around the world, Our Pastor has been on mission trips to the Ivory Coast, Africa. We are focused on building relationships with the attenders of our church and the community by showing God's love to one another. Our Leadership works together to shape the vision for Today and the Future of the Edinburgh Separate Baptist Church.
Pastor Danny Bailey
Pastor Danny is an Ordained Minister in the South Kentucky Association of Separate Baptist, and is the Chairman of the Separate Baptist Missions Inc.


Jimmie McGaha
Deacon & Sunday School Superintendent
Ordained as Deacon Feb. 21, 1978 (41 Years). Married to wife Reba for 49 Years. Has 2 daughters and 2 grandchildren. Jimmie enjoys church visitation, Gospel singing's, and playing golf in his free time.

Don Curry
Deacon & Moderator
Deacon since 1976 (43 Years), Has been Sunday School Teacher almost as long, Married to wife Judi since 1961, Has one daughter and 3 grand-daughters, Don enjoys working around the church.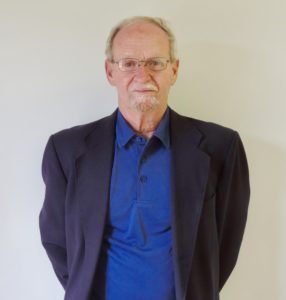 Mike Hardwick
Deacon
Has been a Deacon since 1997. Mike has 2 children, 2 Grandchildren and 3 step grandchildren. Mike enjoys Bible Study and has hobbies of Hunting, Fishing, and camping.
If you have any questions or concerns for our Leadership Team please feel free to reach out to them here on the website thru the contact form or at the church.